WELCOME TO WAYNE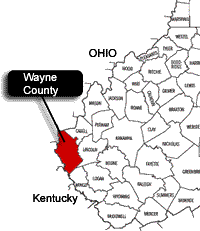 Wayne County is conveniently located on most western tip of West Virginia which borders both Kentucky and Ohio. If you like history and/or recreation there are many sites to visit in Wayne and in our neighboring counties. It's a great place to visit and an even better place to live and raise a family. Our crime rate is one of the lowest in the country and there are many beautiful homes and properties located throughout the county that you could make your own.

There are also many oppotuniies and great potential for commercial growth. We have a great workforce that is very dedicated, honest and reliable so if you are interested in moving a business or starting a new one in Wayne our Economic Development Council would be more than happy to help you.

We invite you to browse around and we hope you find something that may be of interest to you. Then we invite you come and see it in real life. We'll be sure to treat you like a good neighbor and friend.


A Little History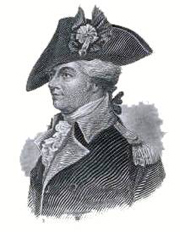 Wayne County was established by an act of the Virginia General Assembly on January 18th in the year of our Lord 1842. The county was so named in honor of General "Mad" Anthony Wayne (1745-1796) who served in the American Revolutionary War in which he recieved his name.

The county was originally surveyed by none other than our first president George Washington in October of 1770 as bounty lands for Captain John Savage ...

The first meeting of the county court was held on April 11, 1842 at the home of Abraham Trout. Trout Hill was then established as the county seat, in honor of Abraham Trout ...